Home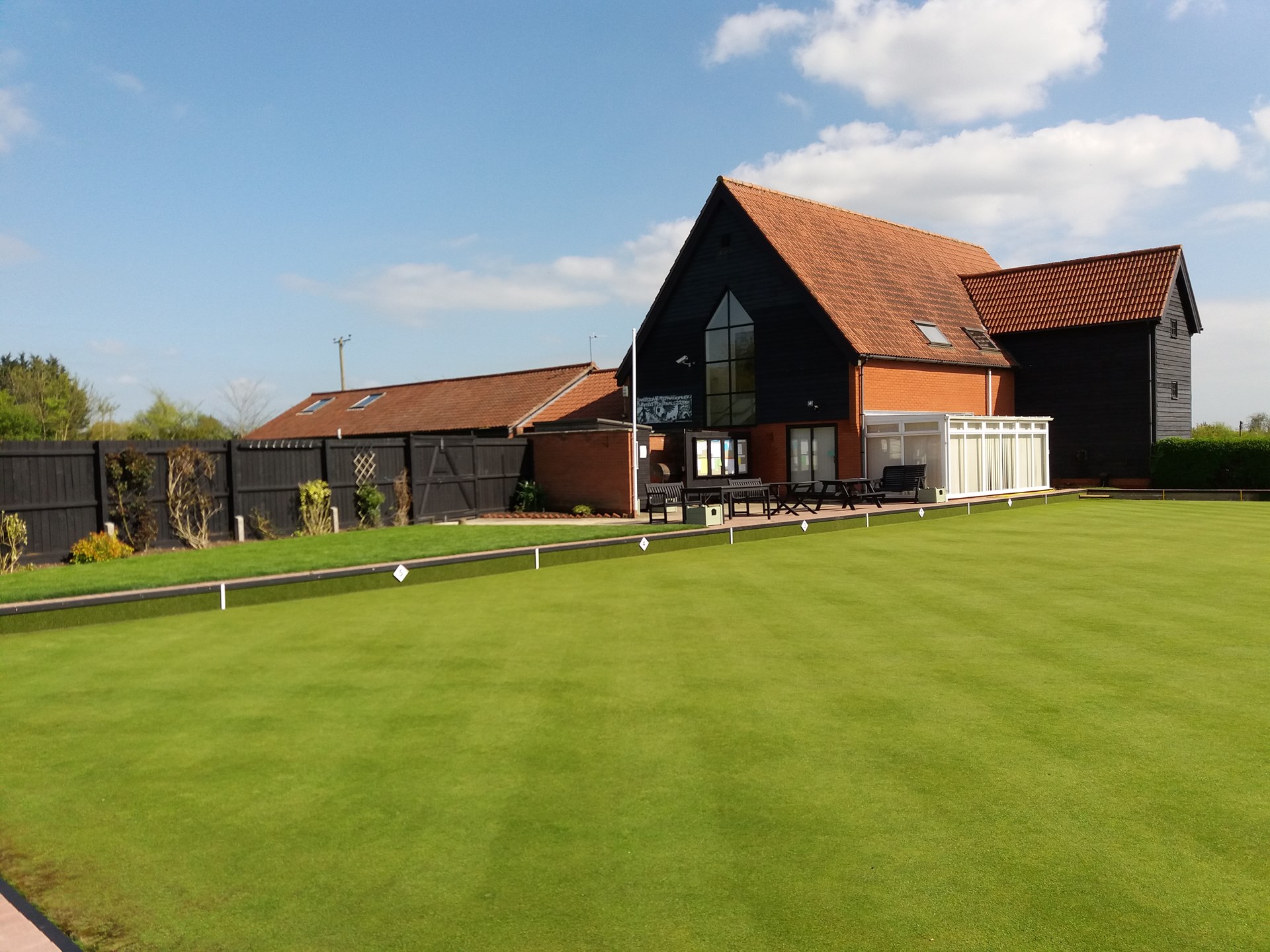 Information about Haughley Playing Field Bowls Club
The Haughley Bowls Club is situated just 2 miles north of Stowmarket (Suffolk) in the pretty village of Haughley (IP14 3RA), the bowling green is situated on the village King George V Playing Field next to the Ron Crascall Pavilion.
The clubs origins date back to the 1920's, and has had many locations around the village over the years. The location of the current green was established in the late 1930's, but laid idle during the second world war years 1939 to 1945. The club was reformed in 1946 with extensive work having to be performed by the then bowling membership on the green.
Many changes to the green have taken place by successive generations of bowlers, one major project was to extend the green from four rinks to six rinks. This also allowed bowling to take place across the green, although it is still not quite square. Today the current green is considered by some to be one of the best in the Stowmarket area. A massive tribute to all the volunteer workers who have given their time over the years and still do every week all year round.
During the close season (2017/18) extensive work was completed by the members to rebuild the surrounds to the green, taking out the 20 year old timber boarding and replacing them with a block wall that was faced with artificial grass, a decorative paving block top and timber lipping. As an addition a Mid Suffolk Councillor Locality Award (through Rachel Eburne) allowed us to replace and extend the old concrete slab patio with a new block paved seating and viewing area.
In 2013 the club was extremely pleased to have been awarded the hosting of the Suffolk County Newton Trophy home matches for 3 years (2014-2016 three matches in each season) quite a coup for a small village club. An addition from the 2017 season was the affiliation to Bowls England Suffolk we are now taking part in the county B.E. Triples League (Ipswich Area) and cup competitions for the first time in the club's history.
The club intends to run a total of eight teams in two local area leagues for the 2019 season - six in the Stowmarket League, one in Area 'D' League and one in B.E. Ipswich men's Triples League, a number of teams are also entered in various County, League and Charity Cup competitions, it is affiliated to the English Bowling Federation, Suffolk County Bowls Associations and Bowls England (Suffolk).
We cater for all standards of play, and are always looking for and welcome new or experienced bowlers of all ages. If required, coaching for new players, the young or the 'young at heart' can be arranged, just come along to the club on any match day and have a chat.
The club currently has 53 Full playing members, 4 Life members and 16 Social members. Social membership allows people to play both Short Mat and Carpet Bowls in the upper function room during the winter months September to March. The outdoor playing season runs from mid April to mid September, anyone who might be considering joining or want to know more about the club can in the first instance contact :
The Club Secretary - Tony Offord, Haughley P.F. Bowls Club,
through the web master @ haughleybowlsclub@btinternet.com