2021 Season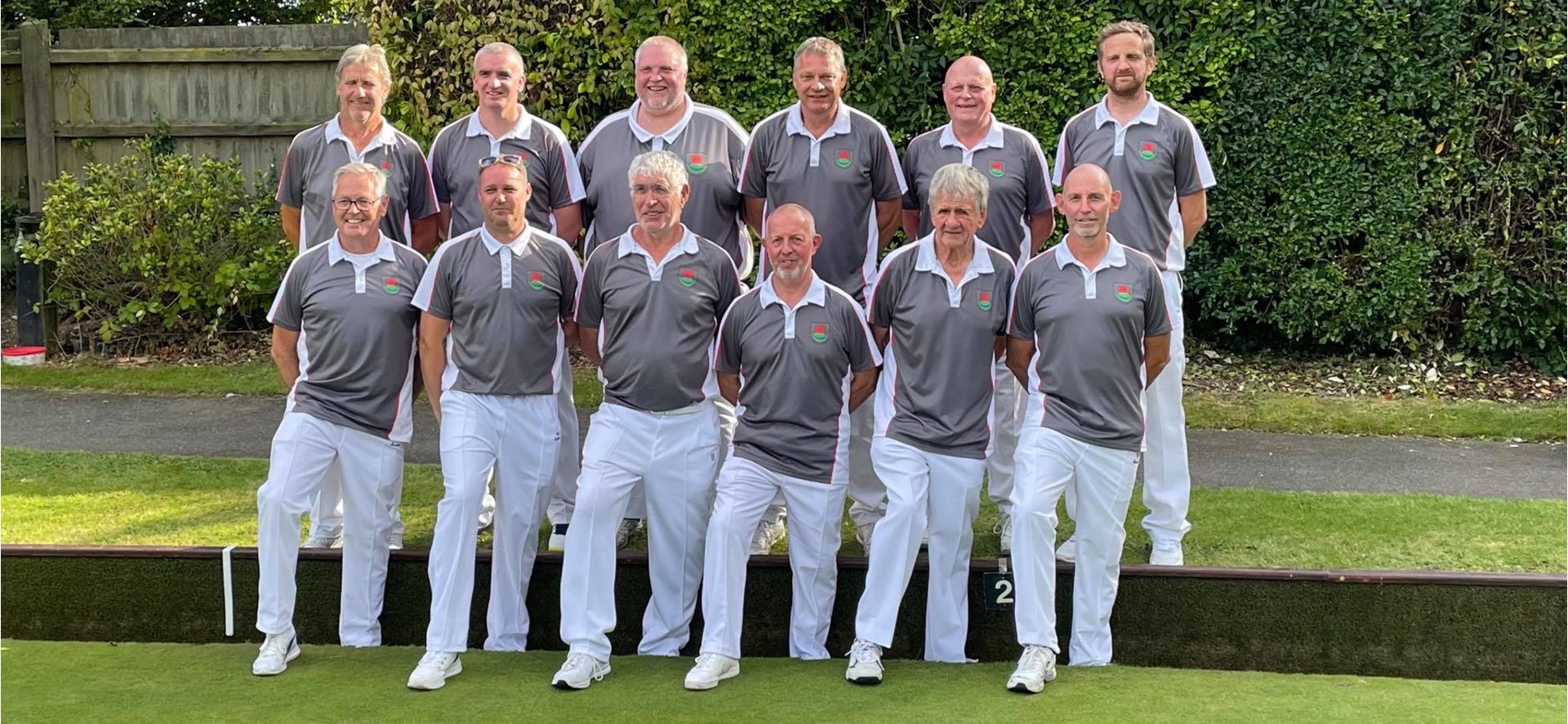 Huge congratulations to Haughley on winning the Durham Cup in dramatic fashion this afternoon.
The team got off to its usual slow start and found themselves 15 down after 5 ends, The scoring fluctuated as the game progressed and try as they might Haughley could not get in front. In fact they were still down by 13 shots with two ends remaining but Stuart Gaughts rink were the last to finish and were holding 3 shots and the Norbridge skip having one wood left. Haughley were at that stage one shot in the lead but the skip managed to rest the third wood so the scores finished level. So all four rinks had to play an extra end and as a result one rink lost by one. One rink won by one. The third rink lost by one and the last rink were holding one and a measure for two. The umpire had to rise to the challenge and awarded the second wood to Haughley and there was immediate cheers, hugs and a few tears as Haughley were winners by one shot.
It was a game that will be remembered by all those who were there and the celebrations began. Some of the Haughley players has to quickly change their underpants after unbearable tension.
WELL DONE TO JAMIE AND HIS TEAM. UP THE HAUGHLEY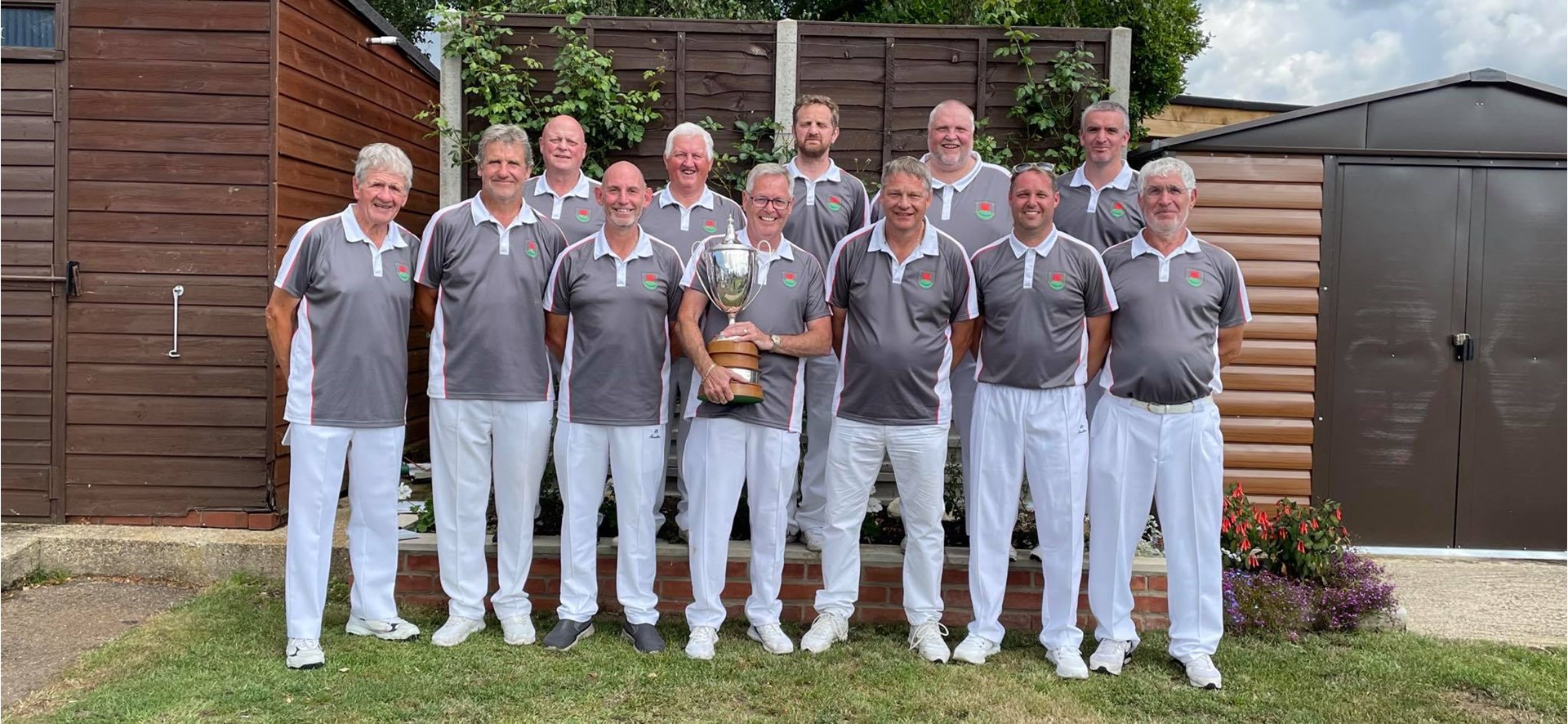 Haughley played the FINAL of the SUFFOLK SENIOR CUP again against Ipswich Bowls Club at Ipswich and District Bowls Club.
The result Haughley 99 Ipswich BC 95.
We were behind for a vast majority of the game not getting ahead until the 19th end. This however did not last for long, as Ipswich were 3 ahead with only 1 end to play. Then in stepped the fighting spirit, and all 4 rinks gained a total of 7 shots to secure the 4 shot win
HAUGHLEY COUNTY CHAMPIONS
I believe I am right in saying, this is the first time Haughley Bowls Club has won a County Trophy
Ben Mayhew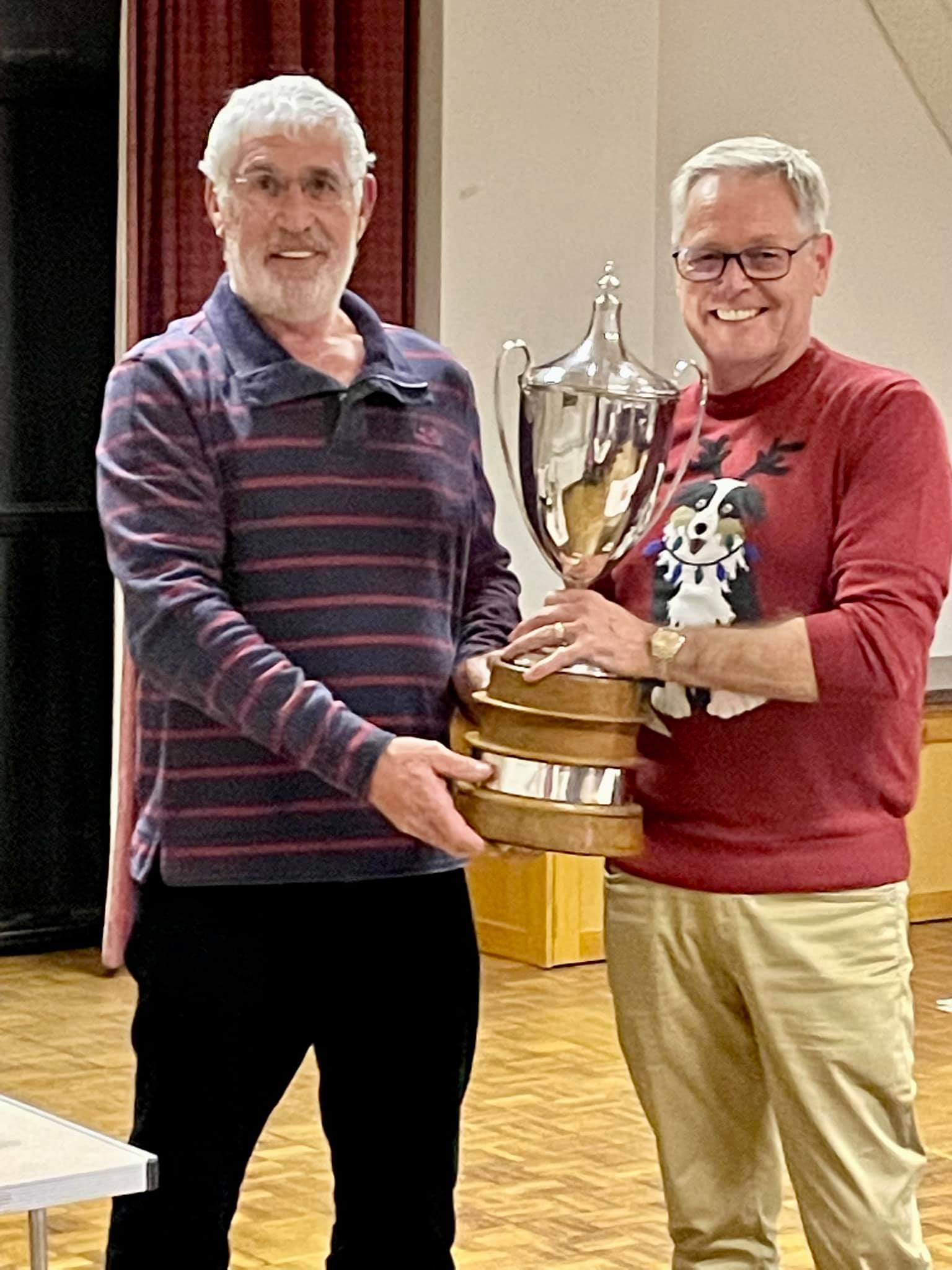 Subject: Club Captains Report
My club captaincy has taken place in unprecedented times. We stayed on the front foot in a bowls sense throughout the 2020 lockdown season, keeping people together and involved. To then really hit the ground running for this 2021 season.

And what an historic season on the playing front it has been.

Firstly many congratulations to our successful league team captains, Dave, Glenn & Brian and Gail. Monday Stow League, Tuesday Stow League and Area D Div 2 winners respectively.

However special congratulations must go to the Senior Cup and Durham Trophy winning teams.

What truly amazing days and games they were. I personally had never experienced such emotions on a bowls green on winning the senior cup. We, as a club, smashed through a glass ceiling that day and I was honoured to receive the cup on behalf of the team.

Then to follow that up with a dramatic 'extra end, on a measure' win in the Durham Trophy final, well, very difficult to finds words to do that experience justice.

Two absolute firsts and monumental results for our club.

Grant Nunn
Club Captain 2020/2021